Generally speaking, pyrolysis plant can convert waste solid like waste tyre/plastic/rubber/oil sludge etc to oil gas, then cooling to fuel oil by condensors. Then make carbon black discharge and pulling out wire steel for waste tyres process.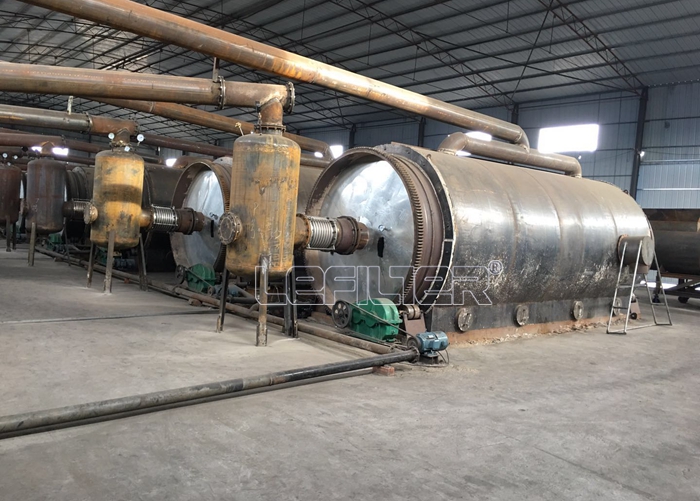 1.Feeding :Feeding materials into reactor .You can feed materials by manually ,by automatic feeding machine like conveyor or by hydraulic feeding machine.
2.Heating :First 2-3 hours heating the reactor by fuel oil/wood/coal/natural gas etc ,when the flammable gas generated, will burn the flammable gas. This pyrolysis plant will be energy-saving for the fuel oil .
During the heating process at temperature from 0-450C, raw materials get into oil gas ,then cooling down to become fuel oil by cooling condenser.When temperature raise to 350C, the oil comes out heavily like a waterfall.
Heating process for 8-10 hours.
3.Cooling :Reactor cooling down for 8 hours arround until temperature to 100 C
4.Carbon black discharging :Discharging carbon black when temperature get down.
5.Pulling out wire steel for tyre pyrolysis plant.