Operating principle of plant
(1) Feeding
The rubber powder is fed into the cracking kettle with a fully automatic feeding platform, and the high-temperature ball valve is closed to make it crack in a closed and oxygen free environment, without opening the furnace door in the whole process.
(2) Heating
Use fuel oil to heat the cracking kettle, and the waste tires will slowly rise in the reactor. When the temperature in the furnace reaches about 150 ℃, the oil and gas will start to separate.
(3) Cooling
The oil gas generated after heating passes through the condensing device, and is cooled into tire oil and stored in the oil storage tank. The oil gas that cannot be cooled is recycled to the reactor of waste tire treatment equipment as the main fuel heating furnace, which can greatly save fuel oil.
(4) Slagging
After the tire powder is completely cracked, the carbon black in the furnace can be transported to the carbon black rotary furnace through the water-cooled auger under high temperature. The carbon black will naturally cool to about 80 ℃ in the rotary furnace and will be collected and stored in ton bags.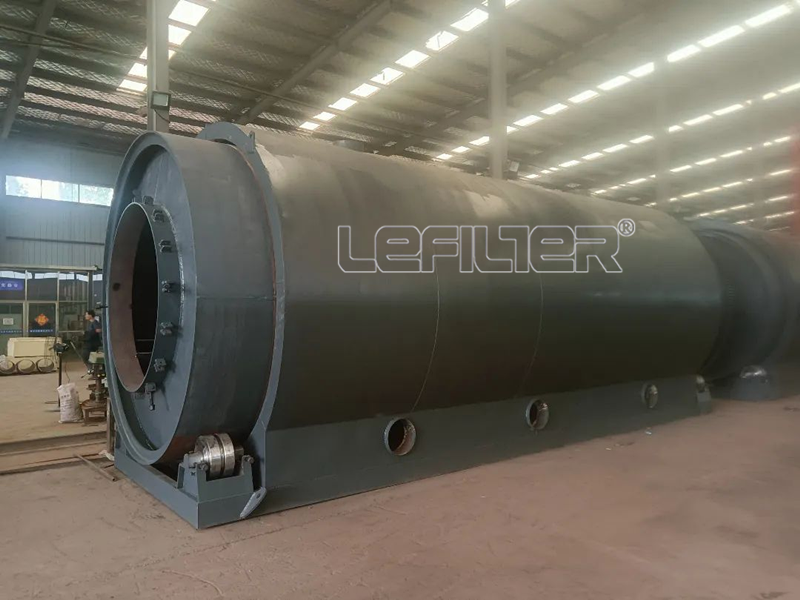 Project Overview
[Customer coordinate] Indonesia
[Industry] Solid waste recycling
[Equipment used] Rubber powder cracking and refining
[Process steps] Rubber powder loading platform → cracking kettle heating → oil gas generation → condensate oil gas → slag carbon black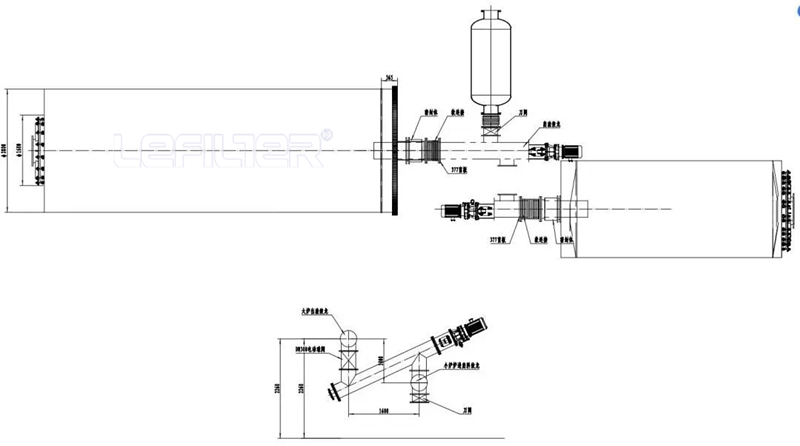 Technical Parameters
[Equipment model] LES-2880
[Main furnace size] ∅ 2800 × eight thousand
[Structure] Horizontal rotation
[Feeding mode] Automatic feeding
[Working pressure] Normal pressure
[Main furnace speed] 0.4 rpm
[Installed power] 10kw-12kw
【 Transmission mode 】 Gear transmission
Device configuration
The project uses Lefilter LFS-2880 semi continuous pyrolysis plant, including feeding platform, cracking kettle, gas distributor, condensate tank, water oil separation tank, oil storage tank, carbon black rotary furnace, etc.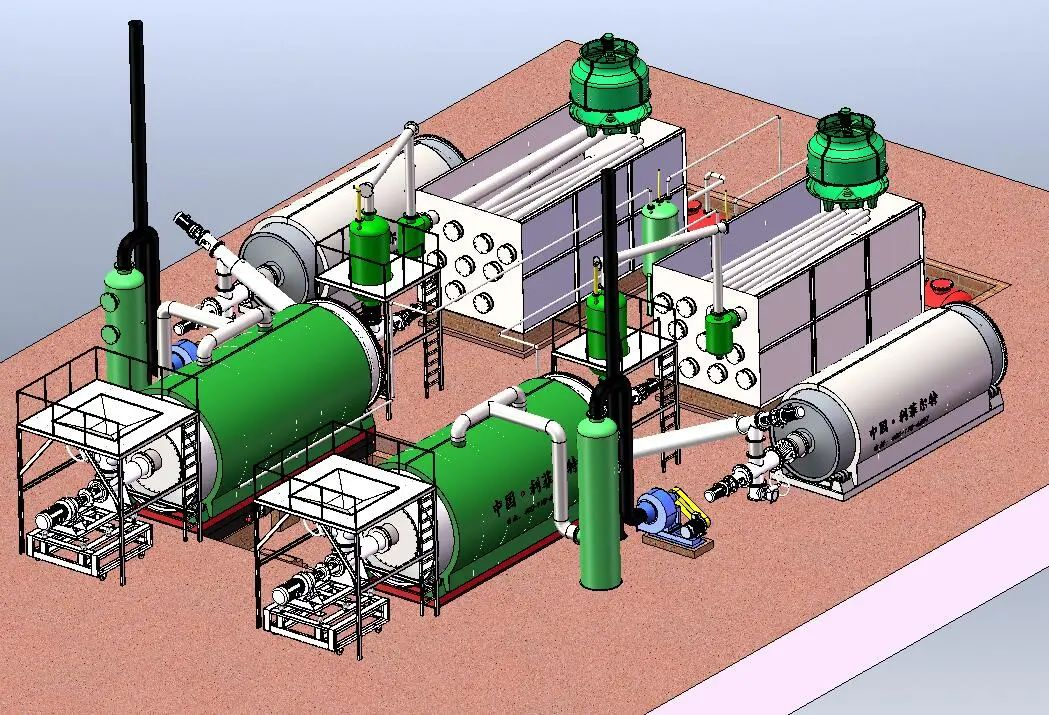 Lefilter semi continuous pyrolysis plant is mainly used for processing small granular raw materials after crushing, such as rubber powder, rubber block and broken plastic. The equipment can realize high temperature slag removal. The production cycle is greatly shortened, and the treatment effect is more thorough, and the oil yield can reach 50%.
Delivery Site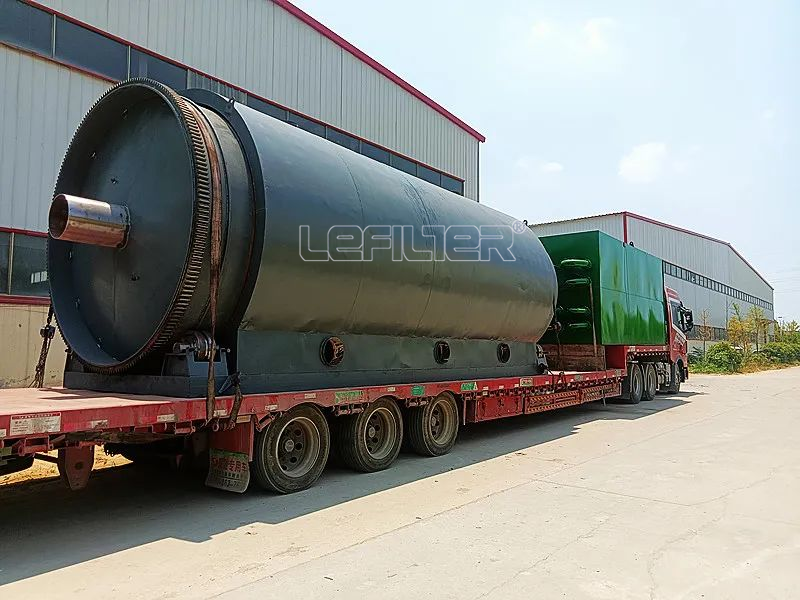 Full process service guarantees worry free production
Pre sale
It can guide the equipment selection according to the special needs of customers.
Free field survey and issuance of customized process plan.
Strictly implement the quality standards and guarantee the quality of products.
Strictly implement the delivery standard and provide logistics transportation information.
After sale
Free technical guidance for equipment installation and commissioning.
Provide technical training on equipment operation and maintenance.